Homeowner's Guide
Quick Links on this page
---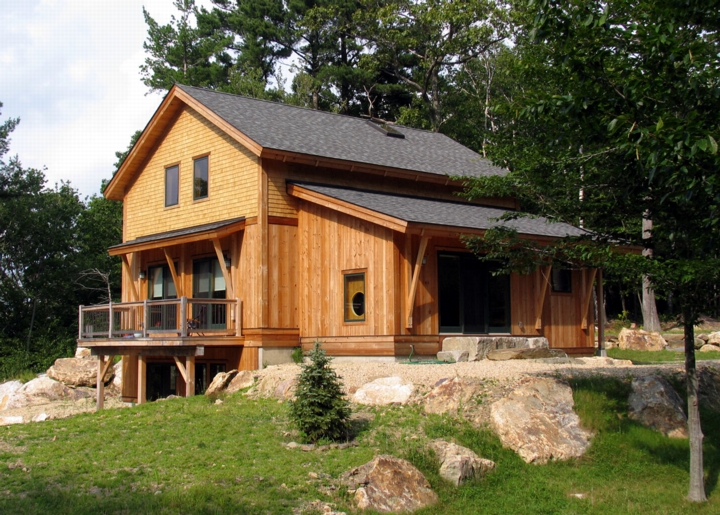 REPA is an association of energy professionals that can assist you in improving the efficiency of an existing home or assure a new home exceeds the minimum efficiency required by building code. REPA members have the experience necessary to help you assess the current condition of your home and provide cost-effective recommendations to improve the efficiency of the building. Remember your home is a system that is controlled by you. To gain the maximum benefit beyond improving the building and its systems, the way you operate the home also has a dramatic impact on energy usage. REPA members can help you understand how your home operates and what practices you can adopt that will maximize efficiency and keep your home safe.
---
Top Ten Reasons to work with a REPA member
You have icicles and ice-dams in the winter
You are not comfortable in your home, winter or summer
You have high energy use (oil, electric, propane, gas, wood)
You need a trusted resource to execute a plan to improve the efficiency of your home
You think all you need is new windows
You've replaced your windows
You have issues with moisture/mold/ventilation in your home
You need someone that understands the rules and requirements of a program you wish to participate in to improve your home's efficiency
Reducing your carbon footprint is a priority
You believe that a safe, durable, healthy and efficient home will create an environment that will improve your health and wellbeing
---
REPA Professional Member SEARCH
Use the search tool below to find a REPA full member that can provide the services you need.  
Read the descriptions below to help you decide which service(s) to choose.
---
Choosing the Right Skills for your Project
Most existing homes can be improved by conducting a comprehensive energy assessment and the development of a retrofit plan. Working with a REPA Full Member that is certified by the Building Performance Institute (BPI) is the best way to assure your home will be durable, safe, comfortable and energy efficiency.  Depending on your situation, you may qualify for assistance through the state or your local utilities.  Whenever you make improvements to your home, you should also consider how the choice of materials and equipment impacts the energy usage of your home.  Working with a REPA member is the best way to make the right choices.
Building a new home?  Why settle for a home that meets the minimum requirements?  The best time to improve the efficiency of a home is during the initial construction. Working with a REPA full member that is certified by Residential Energy Services Network, is the best way to assure your new home will be durable, safe, comfortable and energy efficient.  REPA members can review your building plans and suggest improvements that will help the home be Energy Star® compliant using software that can show the benefit of the changes.  They will then provide on-site inspections during construction to make sure work is done correctly so the will perform as planned. They will then conduct a final inspection after the home has been completed so you obtain the Energy Star® certification. Search for "Certified HERS Rater" above under Qualifications.
Once you determine what is needed to improve your home by working with the REPA member or if you already know what is needed, check "Sells Energy Efficient Products" and/or "Sells Installation of Energy Measures" in the search tool. If you are working by yourself, make sure you understand the "House as a System" and have completed a Home Assessment and have reviewed the information at the US EPA and US DOE websites.  Not treating the home as a system can have negative impacts on the home's durability and your health and safety.
---
Programs that may be able to assist you with improving your home
WAP
A low-income program available in all 50 states and funded by the US Department of Energy.  Comprehensive services are provided by a network of Community Action Agencies that serve all areas of New Hampshire.  Details about the program can be found athttp://www.nh.gov/oep/energy/programs/weatherization/index.htm. If you work with one of the local agencies, check "NH Weatherization Assistance Program Auditor I Certification" to see if a REPA full member works there and request them for the audit.
NH Electric Cooperative
The Electric Cooperative has a number of rebates and incentives to help NHEC customers improve the efficiency of their homes or incentives to help meet Energy Star® Program requirements.  Information can be found at http://www.nhec.com/energysolutions/
NHEC also offers zero interest loans that can be paid back through the monthly electric bill. See http://www.nhec.com/energysolutions/efficiencyloan.php
NHSaves
A collaborative effort utilities in New Hampshire, NHSaves provides important information on improving the efficiency of your home and provides rebates and incentives to reduce your costs.  http://www.nhsaves.com/  Remember to select a REPA NH Full Member as your contractor.
Amercian Red Cross Smoke Detector Installation Program
The Red Cross is offering a new program. They will install  up to three smoke alarms per residence - for free. Click Here for details.
Additional Energy Resources
The following websites and online resources may be helpful in learning more about Energy Efficiency for your home.